Last Updated on: 19th September 2023, 08:07 pm
Rohit Sharma ,Virat Kohli & Hardik Pandya will not Play First 2 Odi's VS Australis , They will join the Indian Team in 3rd ODI
सीरीज के तीसरे मैच में तीनों खिलाड़ी

Rohit Sharma ,Virat Kohli & Hardik Pandya

Playing 11 में वापसी करेंगे। इसके अलावा, ऑस्ट्रेलिया सीरीज के लिए भी चोटिल Axer Patel की जगह R. Ashwin को टीम में शामिल किया गया था।
Rohit Sharma,Virat Kohli & Hardik Pandya आगामी ऑस्ट्रेलिया सीरीज में पहले दो वनडे नहीं खेलेंगे। यह निर्णय कार्यभार प्रबंधन को ध्यान में रखते हुए लिया गया, जैसा कि सोमवार को एक संवाददाता सम्मेलन में पता चला। भारतीय टीम हाल ही में एक कठिन Asia Cup 2023 से बाहर आ रही है जहां उन्होंने फाइनल में श्रीलंका को 10 विकेट से हराकर अपना 8वां खिताब जीता। सीरीज के तीसरे मैच में तीनों खिलाड़ी Playing 11 में वापसी करेंगे। इसके अलावा, ऑस्ट्रेलिया सीरीज के लिए भी चोटिल Axer Patl की जगह R. Ashwin को टीम में शामिल किया गया था।
Squad for the 1st two ODIs:

KL Rahul (C & WK), Ravindra Jadeja (Vice-captain), Ruturaj Gaikwad, Shubman Gill, Shreyas Iyer, Suryakumar Yadav, Tilak Varma, Ishan Kishan (wicketkeeper), Shardul Thakur, Washington Sundar, R Ashwin, Jasprit Bumrah, Mohd. Shami, Mohd. Siraj, Prasidh…

— BCCI (@BCCI) September 18, 2023
Squad for the 3rd & final ODI:

Rohit Sharma (C), Hardik Pandya, (Vice-captain), Shubman Gill, Virat Kohli, Shreyas Iyer, Suryakumar Yadav, KL Rahul (wicketkeeper), Ishan Kishan (wicketkeeper), Ravindra Jadeja, Shardul Thakur, Axar Patel*, Washington Sundar, Kuldeep Yadav, R…

— BCCI (@BCCI) September 18, 2023
Rohit Sharma की जगह K.L. Rahul पहले 2 वनडे मैचों में भारतीय टीम की कप्तानी करेंगे. तीसरे और आखिरी वनडे में Axer Patel का चयन फिटनेस पर निर्भर करेगा.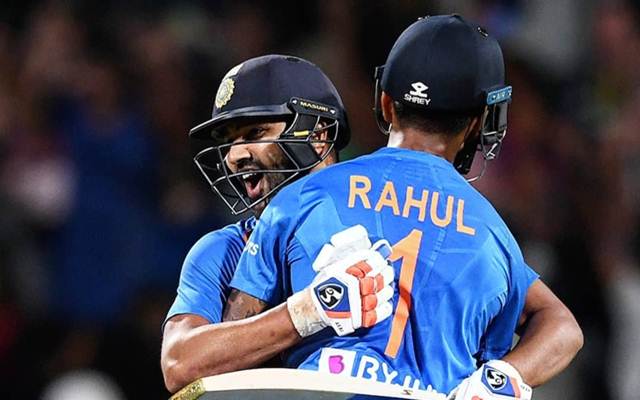 Date and Place of INDIA VS AUSTRALIA 3 ODI Matches
पहला वनडे 22 सितंबर को मोहाली, दूसरा 24 सितंबर को इंदौर और तीसरा 27 सितंबर को राजकोट में खेला जाएगा.